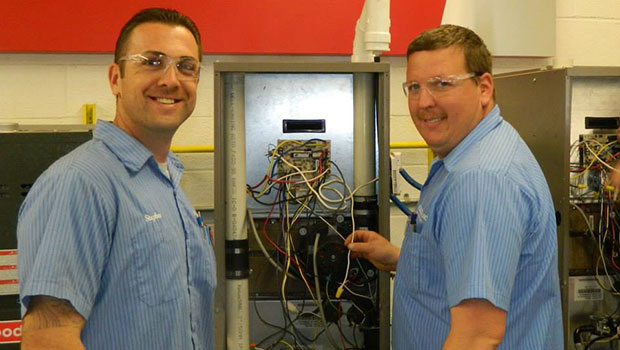 Las Vegas Furnace Repair Service
and Installation
Furnaces keep homes reliably warm and cozy whenever the temperatures turn chilly. If you need furnace repair or are considering furnace replacement, call the Air Doctor. Our Las Vegas Furnace Repair Service and Installation specialists have been maintaining, repairing, replacing and installing furnaces in greater Las Vegas since 1992.
Experienced Furnace Repair Service in Las Vegas
If your furnace fails to heat your home evenly or if you notice a sharp increase in power consumption, your furnace probably needs professional attention. It's best to call in the Las Vegas furnace repair service experts sooner rather than later. When symptoms of furnace malfunction are ignored, total furnace breakdown could occur. This results in costly emergency repair work.
Furnace Replacement Options
When it's time for a new furnace, the Air Doctor has many affordable options. It's important to assess how large the furnace has to be to provide a comfortable level of heat in your home. You'll also need to select the type of fuel you want to use.
Furnaces run on gas, electricity or oil. Most people choose gas furnaces because they're clean, quiet and less expensive to operate than electric or oil furnaces. Electric furnaces are quiet and efficient, but they cost more to use than gas furnaces. Although efficient, oil furnaces are not usually installed in Las Vegas.
When you don't have access to natural gas or are uncomfortable with combustible fuels, high-quality electric furnaces require less maintenance and are longer-lasting than either oil or gas furnaces.
Annual Fuel Utilization Efficiency (AFUE) Ratings
AFUE ratings measure the proportion of energy used by a furnace to heat your home. A furnace having an AFUE rating of 80 percent turns 80 percent of the energy it uses into heat. Gas furnaces offer the best AFUE ratings.
All furnaces on the market today deliver AFUE ratings of at least 80 percent. Top-of-the-line furnaces can deliver AFUE ratings of up to 98 percent, making them highly energy-efficient and very affordable to operate. Although, they do cost more to purchase.
Yearly Furnace Maintenance
A properly maintained furnace, be it gas, electric or oil, will perform better and last longer than a furnace that is not serviced at regular, annual intervals. Annual furnace maintenance depends on the type of furnace serviced. The maintenance package generally includes checking all removable and replaceable parts to ensure that they are in good working order. It also involves clearing duct work of accumulated debris and cleaning the exhaust ports.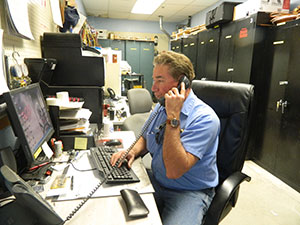 If your furnace is showing signs of trouble, don't wait! Call the Air Doctor technicians for prompt and reliable furnace service anywhere in greater Las Vegas. We are a Las Vegas heating contractor that can diagnose the problem and repair your furnace before it breaks down.
If a new furnace is the only option, our Las Vegas furnace repair service technicians will help you to choose a high-quality and cost-effective unit that keeps your family warm as toast. We'll install your replacement furnace quickly and efficiently without upsetting your life and we'll maintain it regularly to ensure maximum performance and a long life.
Looking for a new cooling system for your home? We can help! Air Doctor is a professional Las Vegas Air Conditioning contractor too.
Air Doctor Inc.
4535 West Sahara Avenue #105
Las Vegas, NV 89102
(702) 243-4000